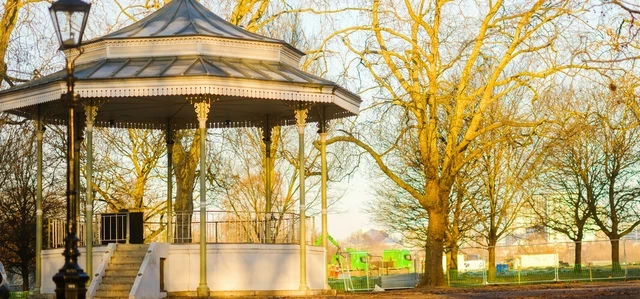 Hyde Park Bandstand Concerts
Key information
19 August - 10 September, 2pm - 4:30pm
Music in the park
Join The Friends of Hyde Park and Kensington Gardens for a programme of fun musical concerts for the whole family at the Hyde Park Bandstand.
Check out the full programme below:
Saturday 19 August (2.30pm to 4.30pm): ORQUESTA MAMBARITO & VICTOR MARCHANGIOLI: A great afternoon's dancing, red-hot salsa and Latin jazz.
Sunday 3 September (2.30pm to 4.30pm): SNOWDOWN COLLIERY WELFARE BAND: This brass band from East Kent returns to the roots of traditional bandstand music, and serves as a reminder and representation of all the coal miners' bands from across Britain.
Sunday 10 September (2.00pm to 4.30pm): SOUTH LONDON JAZZ ORCHESTRA WITH SIMON SELMON: The best of big band jazz, featuring the talented  swing dance teacher Simon Selmon to help us learn a few moves.