Mission: Invertebrate is a project aiming to enrich wildlife in the Royal Parks, some of the largest and busiest greenspaces in London. We're doing this by supporting invertebrates, the parks' most important inhabitants that all other wildlife relies on.
We're getting people of all ages involved in our work to make sure Mission: Invertebrate's impact lasts long into the future. Together we're improving habitats in our parks, conducting research, and putting on events to spread the word – all to help invertebrates thrive.
All our work is made possible through funding from players of
People's Postcode Lottery
. Thanks to their support everyone can learn about the vital role invertebrates play and what we can do to stop their populations declining.
Latest tweets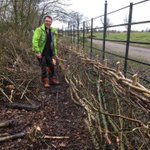 Hedge-laying is underway in Two Storm Wood in
#RichmondPark
, to rejuvenate the native hedgerow. This centuries-old countryside practice will encourage new growth, providing more flowers for pollinators, and books and dense corridors for wildlife to shelter and travel along! https://t.co/DE2CMsxbDk
03 Mar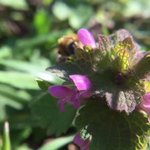 We're really excited to see the progress the
#StJamessPark
team and Talbot Farm Landscapes have made on our habitat works for aquatic invertebrates, birds and pollinators.
https://t.co/Nd8cQFdRN6
23 Feb
Help us improve our website by providing your feedback.