Public notice: Following the advice from the Prime Minister to avoid all unnecessary social contact due to COVID-19, we have taken the difficult decision to cancel all Mission: Invertebrate activities across the parks until the end of June. Please ensure you check our updates page for the very latest information about park closures and access to facilities. For any queries please feel free to email us at mission.invertebrate@royalparks.org.uk

Check out our new online resources to inspire and educate your family at home.
Mission: Invertebrate is a project aiming to enrich wildlife in the Royal Parks, some of the largest and busiest greenspaces in London. We're doing this by supporting invertebrates, the parks' most important inhabitants that all other wildlife relies on.
We're getting people of all ages involved in our work to make sure Mission: Invertebrate's impact lasts long into the future. Together we're improving habitats in our parks, conducting research, and putting on events to spread the word – all to help invertebrates thrive.
All our work is made possible through funding from players of
People's Postcode Lottery
. Thanks to their support everyone can learn about the vital role invertebrates play and what we can do to stop their populations declining.
Latest tweets
Next up for
#NationalTreeWeek
is the the birch shield bug (Elasmostethus interstinctus). It's associated with birch trees where it hibernates over winter, emerging in spring to lay its eggs, and it also eats the trees' sap.
#MoreThanBugs
#MissionInvertebrate
https://t.co/2tc0N7eYvd
02 Dec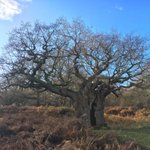 One of the best trees in the UK for invertebrates is the mighty oak, which hosts a whopping 284 associated insect species! The 'Royal Oak' in Richmond Park is thought to be around 800 years old, and is a favourite tree of both Sir David Attenborough and Sir Mick Jagger! https://t.co/mBtthv4PfT
01 Dec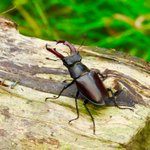 Many of our trees have co-evolved alongside invertebrates, with their bark, leaves, flowers and deadwood all helping to sustain wildlife. This
#NationalTreeWeek
, we'll be highlighting some of the special relationships between invertebrates and trees in @TheRoyalParks. https://t.co/OAXEnqEvL9
01 Dec
Help us improve our website by providing your feedback.