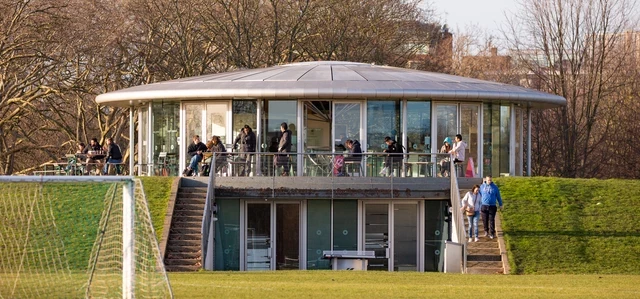 The Hub Café
As one of the most scenic cafés in central London The Hub Café offers stunning 360-degree views of The Regent's Park.
The café offers teas, coffees and pastries, sandwiches, wraps and fruit juices and is located on the first floor of The Hub.
The Hub Café can be exclusively hired in the summer for corporate events and parties. To be added to our distribution list for details on summer events 2024 email thehub@royalparks.org.uk.
Opening hours
The Hub Café is open 9:30am - 4pm Monday to Friday and 9am–4pm Saturday to Sunday.
Please note our closing times change seasonally throughout the year in line with park opening hours.