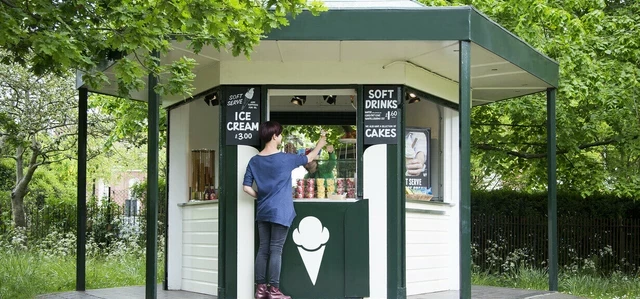 Refreshment kiosks
Refreshment kiosks around the park offer freshly prepared sandwiches, cakes and dairy ice cream. A selection of hot and cold drinks are also available.
The refreshment kiosks are situated in ideal locations, so you can enjoy an ice cream whilst relaxing by the lake, or a latte while your little ones play in the playground.
Opening hours
Kiosks are currently open at weekends and Bank Holidays only.
Marylebone kiosk, 10am - 5pm
Holme Green kiosk, 10am - 6pm
Further information
For further information call the team on 0207 935 5729 or email regentspark@benugo.com. For more information visit the Benugo website.