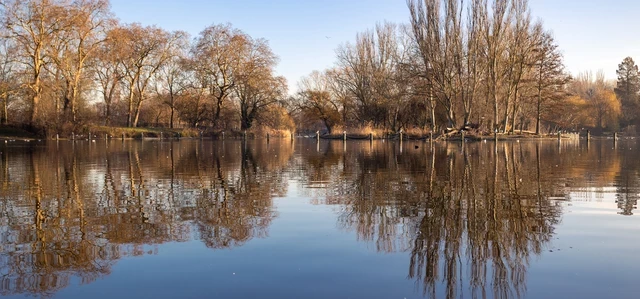 Music for Trees mobile app
Enter a soundscape of geo-located music composed for the trees of The Regent's Park. 
This new app will play music by students from the Royal Academy of Music, their creations an interpretation of the trees' different characteristics. As you listen and walk a musical story inspired by trees will unfold.
Download now and visit the park to discover a beautiful, immersive combination of nature and sound.
"I love that people will be able to learn something new in an interesting way, the music is beautiful and you can really hear the character of the trees. It's all about appreciating trees that we often take for granted."

- Matt Steinmann, creator of Music for Trees
About the project
Trees are vital. As the biggest plants on the planet they give us oxygen, store carbon, stabilise the soil and give life to the world's wildlife. They also provide us with materials for tools and shelter.
In addition to serving an essential purpose, they are beautiful and awe-inspiring. Walk beneath tree foliage and take notice of the shape and movement of leaf types, the quality and depth of the greens in the foliage. A large tree dominates its environment, the scale and spread of the branches stretching out beyond your view.
The majestic London plane, the dark, mysterious evergreen yew, the ash, with its delicate compound leaves allowing light to filter through the canopy in a distinctive way; trees are amazing.
Our trees are managed by an arboricultural team who give them the attention they need, checking they're healthy and protecting them from damage and disease. These specialists form a deep understanding of the trees they work with and this project expresses that connection through music.
Students from the Royal Academy of Music were given an introduction to arboriculture and then composed pieces inspired by different species of trees. The result is this app - shared knowledge, connection and inspiration. It's a personal experience that can be shared in a public space. We hope you enjoy it and learn something new about the trees around you.