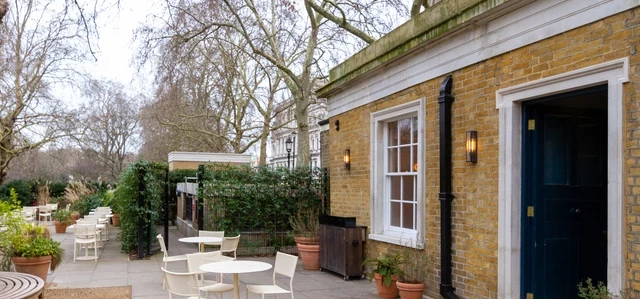 Storey's Gate Café
During his reign as monarch, King Charles II decided to expand his grandfather's practice of keeping aviaries along Birdcage Walk. In doing so he appointed Edward Storey as "Keeper of the King's Birds" and assigned him Storey's Gate as his lodge.
In more recent times the Storey's Gate Lodge has been occupied as a police station.
Now open as Storey's Gate Café, the internal decoration includes lots of bird inspired artwork and police blue to reflect the building's rich history.
The café offers indoor and outdoor seating, serves sustainably sourced single origin coffee, and a health focused menu with many vegan and vegetarian options.
Opening Times
Open daily from 8:00am - 4:00pm 
Closed on Christmas Day
Contact storeysgate@colicci.co.uk