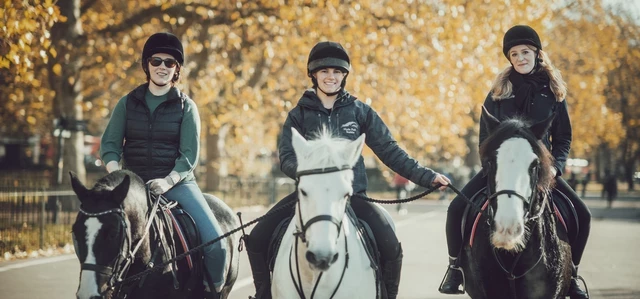 Horse riding
Hyde Park has two specialist horse riding arenas (or manèges) located on North Carriage Drive and South Carriage Drive.
The park also has two designated routes for horse riding - North Ride and South Ride.
The North Carriage Drive manège is located in a quiet part of the park close to Clarendon Gate and the park's wildflower meadows. The South Carriage Drive manège can be found at the end of the Sports Field next to the children's playground.
Riding is available to customers and members of local stables, Metropolitan Police and Household Cavalry.
For more information about horse riding in the park, contact:
Ross Nye Stables on 0207 262 3791
Hyde Park Stables on 0207 723 2813