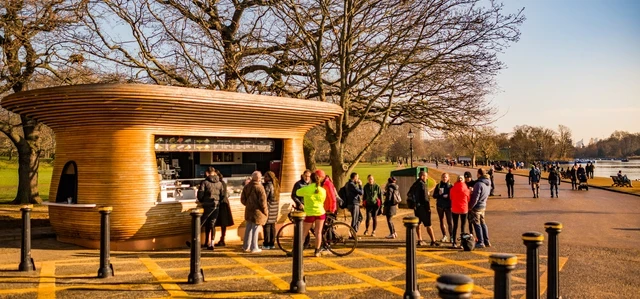 Refreshment kiosks
Refreshment kiosks offer bean to cup coffee, ice cream, snacks and freshly made sandwiches.
Kiosks are available in various locations around Hyde Park including Speakers Corner Hyde Park Corner, Boathouse, Triangle Car Park, Serpentine Bridge and Playground.
You can view the map of Hyde Park to see where our refreshment points are located.
Opening hours

10am - 5pm (or 7pm on warm weather days)
10am - 4pm in the winter
Contact
Telephone: 07917 518 811
Email: lidocafe@colicci.co.uk
The Royal Parks is proud to partner with a number of catering concessionaires and purchases made at our outlets contribute to the care, upkeep and protection of the vital green spaces in which they operate. 

The Royal Parks