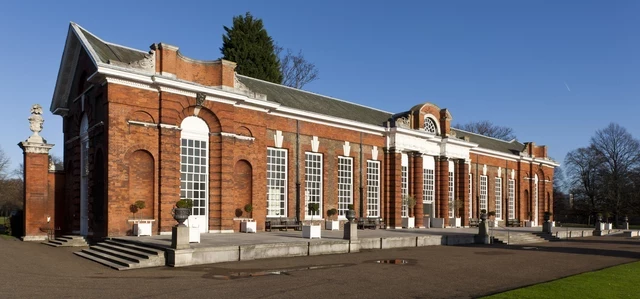 The baroque Orangery, located next to Kensington Palace in Kensington Gardens, was built in 1704-05 for Mary's younger sister, Anne, who became Queen when William died. Anne used Kensington for entertaining and she held parties in the Orangery.
The building had under-floor heating and in winter it was used as a conservatory for delicate plants.
The architect of The Orangery is thought to have been Nicholas Hawksmoor, the clerk of works on Kensington Palace and the designer of six new churches in east London.
The Orangery Restaurant

The Orangery Restaurant is the perfect location for an elegant lunch or an indulgent afternoon tea.
The Orangery offers a selection of teas, as well as a range of premium wines and champagnes. There is also an outside terrace so you can enjoy the views of the palace and its elegant gardens.
For more information about the Orangery Restaurant, including opening times and menus, visit the Historic Royal Palaces website.