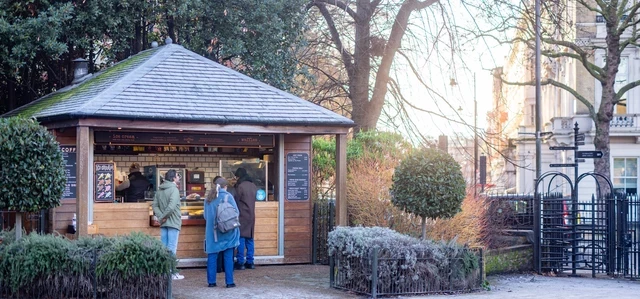 The kiosk at Palace Gate offers a range of freshly made baguettes on artisan breads, salads and speciality coffee. It is best known for its early morning bacon and sausage baps with the meat supplied by our local butchers.
By dining at one of our catering outlets, your purchase contributes to the care, upkeep and protection of the vital green spaces in which they operate.
Opening times
Palace Gate Kiosk is open from 9am all year round.
Closing times
1 October - 31 March: 4pm
1 April - 31 May: 5:30pm
1 June - 30 September: 7pm
The Palace Gate Kiosk is operated by Colicci. 
Contact
Telephone: 0208 640 1700
Email: kensington@colicci.co.uk