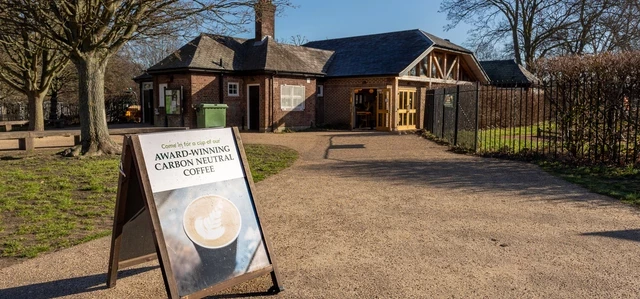 Primrose Hill Café
The newly built Primrose Hill Café serves a selection of hot and cold drinks and food items including wraps, sandwiches and snacks.
There is outdoor seating available to users of the playground and indoor seating available to all customers.
Opening hours
The café is open from 10am - 4pm. Please note opening times change seasonally throughout the year in line with park opening hours and can vary depending on weather conditions.
Closed on Christmas Day.
Contact
Email: theregentspark@benugo.com or visit the Benugo website.
The Regent's Park & Primrose Hill

The Regent's Park & Primrose Hill

The Regent's Park & Primrose Hill

The Regent's Park & Primrose Hill

The Regent's Park & Primrose Hill

The Regent's Park & Primrose Hill

The Regent's Park & Primrose Hill

The Regent's Park & Primrose Hill

The Regent's Park & Primrose Hill