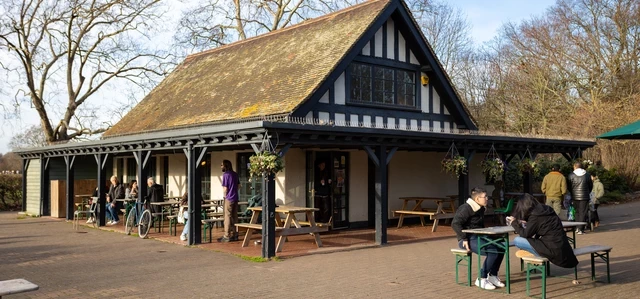 The Broad Walk Café
The Broad Walk Cafe serves a selection of food and beverages including hot and cold drinks, breakfast items, salads and sandwiches. Our terrace seats around 200 guests and makes it a perfect spot to enjoy a drink and a bite to eat in the sunshine
Located deep in the Broad Walk, on the north-west side on the park, it's just a few steps away from the London Zoo, Primrose Hill, Camden Town and the Canal.
Opening hours
The Broad Walk Cafe is open from 8am - 6pm in the summer and 8am - 4pm in the winter. Please note opening times change seasonally throughout the year in line with park opening hours and can vary depending on weather conditions.
Closed on Christmas Day.
Contact details
For more information email theregentspark@benugo.com or visit the Benugo website.