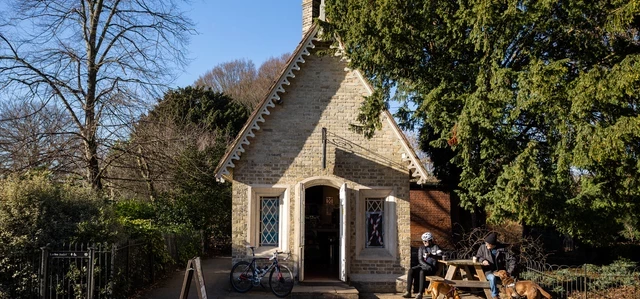 The Espresso Bar
Located on The Broad Walk at Chester Road, the Espresso Bar serves Benugo blend coffee, wraps and homemade cakes and pastries.
Pop in after a run through the park or during a stroll with the family or four-legged friends. There is seating available inside and out.
Opening hours
The Espresso Bar is open daily from 8am - 6pm in the summer and 8am - 4pm in the winter. Please note opening times change seasonally throughout the year in line with park opening hours and can vary depending on weather conditions.
Closed on Christmas Day.
Contact details
For more information call the team on 0207 935 5729 or email theregentspark@benugo.com. For more information visit the Benugo website.